At Geelong Locksmiths we understand the important role security and security devices play in our every day lives. Thats why we stock and install proven and quality security devices that you and your family can depend on.
Products
Here are some reliable locking and security devices we use.
Batteries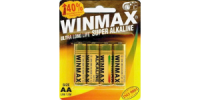 Brands
Below is a list of the brands of the quality locks and security devices we deal in.
Lubricants
 
Contact us with an enquiery or call us today on (03) 5222 2752